Your Local Real Estate Expert
Providing Comprehensive Real Estate Services to Home Buyers and Sellers
Buying a Home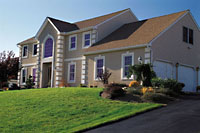 Buying a home is an exciting and complex adventure. It can also be a very time-consuming and costly one if you're not familiar with all aspects of the process, and don't have all the best information and resources at hand.
One of my specialties is representing the best interests of Phoenix area buyers throughout the home buying process. My comprehensive, high-quality services can save you time and money, as well as make the experience more enjoyable and less stressful.
If you're like most people, buying a home is the biggest investment you will ever make. So whether you're buying a starter home, your dream home or an investment property, why not take advantage of my experience as a local market expert for PHOENIX to make the most informed decisions you can, every step of the way?
Phoenix homes are overvalued.
That's according to the latest CoreLogic Home Price Index, which this week pegged Phoenix's housing market as one of many across the country as being overvalued.
From February 2017 to February 2018, home prices in Phoenix grew 6.7 percent.
The biggest reasons for the assessment seem to be population growth combined with a lack of desirable housing inventory in the neighborhoods people want to live.
That's good news for sellers in those desirable areas, who likely can expect to net higher prices. Heck, look at the region's high-end market, where the record for highest-priced home sale was set and broken twice in a matter of weeks last month.
But don't expect this to be the start of a new bubble.Frank Nothaft, chief economist for CoreLogic, told thePhoenix Business Journalthat overvalued markets are expected to see price growth slow in the coming year.